The Strength of Our Team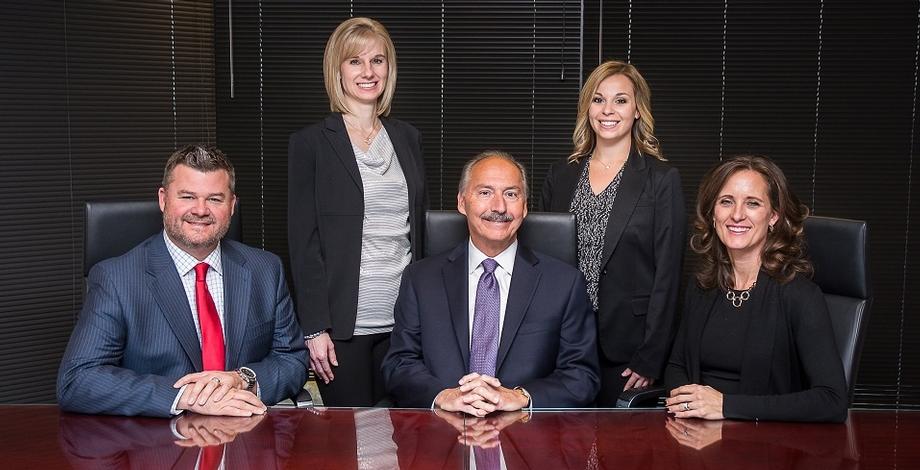 Alan F. Delcorse - President
Alan has over 30 years of investment industry experience and in various roles with leading investment firms has managed investments or consulted for a variety of institutional clients and high net-worth individuals. He has trained hundreds of other financial advisors in the use of non-traditional and alternative investments to create more "intelligent" portfolios.
Alan's expertise in alternative investments was shaped over the past 20 years and came from his roles at world-class firms like Calamos Investments and Man Investments-London. His investment philosophy is reflected in his firm belief that there needs to be a balance between return, risk and capital preservation and that it is imperative that each client's portfolios match that client's tolerance for risk.
Alan is a graduate of Northern Illinois University. He lives with his wife Debra in Western Springs and they have three grown children. He enjoys his golf and has a strong passion for the quality of family life.
Dory A. Rodriguez - CERTIFIED FINANCIAL PLANNER®
Dory provides individuals, families and business owners with customized financial planning, investment management, and insurance strategies aligned specifically with their unique set of circumstances and goals.
After earning a BA degree in Russian Language and Literature from Colorado College, and spending six years living and working in Moscow, Russia, Dory returned to the states and began establishing a foothold in the financial community in 2001. She spent twelve years as a financial planner with GCG Financial and is now registered with Highpoint Advisor Group, LLC as a fee-for-service Investment Advisor Representative.
Dory and her husband enjoy dancing and fine dining, as well as spending as much time as possible with their young children.

Jeffrey Martin – Financial Advisor, CRPC
Jeff is a Chartered Retirement Planning Counselor (CRPC) and holds his series Series 7 and 63 with LPL Financial. He also holds a Series 65 registration with Highpoint Advisor Group, LLC.
Jeff started his planning career at Ameriprise Financial in 2003, where for 11 years he helped his clients navigate through one of the worst financial downturns in modern history. While at Ameriprise, Jeffrey earned the 2004 and 2005 Presidents Award based on his holistic planning approach that he still utilizes today. In 2013 and 2017, Jeffrey was awarded the FIVE STAR Wealth Management Award and was be featured in the November, 2017 issue of Chicago Magazine.
Jeffrey is also a former touring golf professional and still continues to play in various amateur events after getting his amateur status reinstated. He enjoys fishing, camping and time with his family. He is married to his kindergarten sweet heart, Colleen and they have twin boys: Jacob and Joshua.
Lisa Mahaffa - Branch Office Support
Lisa began her career in the financial industry in 2002. In 2004 Lisa moved to Seattle with her husband, working in Human Resources for 10 years. Lisa recently moved back to the Chicago area in 2014, returning to the financial industry. Lisa is now in the role of virtual operations support as part of a firm-wide program offer.During her free time, Lisa enjoys hiking and spending time with her husband, her dog Hailey, family and friends.
Five Star Wealth Manager Award based on 10 objective criteria associated with providing quality services to clients such as credentials, experience, and assets under management among other factors. Wealth managers do not pay a fee to be considered or placed on the final list of 2013 and 2017 Five Star Wealth Managers.